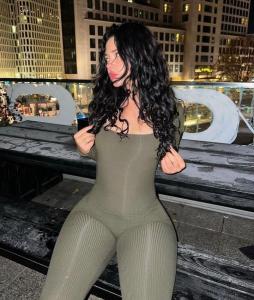 Titled, 'CIA Mind Control Operations In America,' Vampire Nation's electrifying new release is a discovery of the brutal truths hid in plain sight
PITTSBURGH, PENNSYLVANIA, UNITED STATES, April 19, 2023/EINPresswire.com/ — A shocker of an album- Vampire Nation's newest drop is sure to blow each listener away. With compelling soundscapes, captivating rhythms, and a songwriting that relays the truth of America's insidious secret service operations, 'CIA Mind Control Operations in America' is an album which is unlike any other.
On an unprecedented wave towards success, Vampire Nation deliver a breathtaking, fierce, and contemporary 10-track album, with the hopes of bringing to light the unfettered brutality, illegality, and pure evil which characterizes the CIA's Illegal 'Mind Control Programs.'
Malevolent and ever-growing, the CIA's "illegal programs" have, according to the artists, subjected millions of people in America and around the world to all kinds of egregious experimentation. With their genre-bending, path-breaking release, Vampire Nation elucidate a pressing and critical issue, delivered passionately through stirring tunes, rhythms, and designs.
Two of the album's stunning new singles, "The setup" and "Out of Time" have also been complemented by fitting visuals and inventive music videos. The music videos for both singles are already garnering an increasing number of views on YouTube, spreading the artists' work beyond borders.
Marking Vampire Nation's first release in 10 years, 'CIA Mind Control Operations in America' is an attempt by the ingenious and skilled artists to expose the hidden truths behind the CIA. With their new drop, Vampire Nation aim to not only excite and exhilarate listeners with their up-temp, electronic beats, and arrangements, but also instill within listeners a greater sense of awareness.
The artists most ambitious, gripping, and provocative work yet, Vampire Nations' new record is bound to increase the group's traction and build their position as artists who are here to stay.
Stream, download and buy Vampire Nation's new album- 'CIA Mind Control Operations in America' and check out the music videos for their new singles on YouTube.
###
ABOUT
Fredrik von Hamilton is a seasoned artist who has been working as a part of the enigmatic Vampire Nation. The band recently emerged from a decade-long hiatus with their most ambitious album to date called 'CIA Mind Control Operations in America.' The album's focus is on government illegal programs operating in America and worldwide, and it is now available on the Hexagon label.
The music on this album manifests a dynamic blend of up-tempo beats and accessibly danceable tracks, coupled with mind-bending electronics that will leave listeners mesmerized. The new record marks Vampire Nation's most energetic and accessible release so far, making it an excellent choice for fans of this genre.
Through his work on Vampire Nation, Fredrik von Hamilton has shown an unwavering commitment to exploring new territories and pushing the boundaries of the music industry. With his new release, he demonstrates once again his dedication to artistic excellence and his passion for creating music that captivates and inspires.

LINKS
Facebook: https://www.facebook.com/hexandthecity

YouTube: https://youtu.be/9Sn-rlwKA8M

Spotify: https://open.spotify.com/album/3KWX5n5HWaKKuVpzJ7pU7U

LastFM: https://www.last.fm/music/Vampire+Nation
Hexagon Records
Vampire Nation
+1 4125800497
[email protected]
Vampire Nation – out of time


Originally published at https://www.einpresswire.com/article/628785267/an-unyielding-riveting-and-momentous-new-record-vampire-nation-disrupt-the-electronic-world-with-new-album