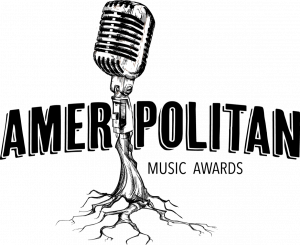 Fans selected nominees in 18 categories for February 18, 2024 live award show
AUSTIN, TEXAS, UNITED STATES, October 5, 2023 /EINPresswire.com/ — The Ameripolitan Music Awards, which have recognized talented musicians who embody American music since 2014, today announced their 2024 slate of nominees. This year will be the 10th annual award show, honoring the incredibly talented and creative professionals who come together to celebrate and promote the music they love. The event enhances mutual support among fellow musicians with inspiration for artists and fans alike.
Awards categories include Honky Tonk male/female and group, Western Swing male/female and group, Outlaw male/female and group, Best Venue, Festival and Musician. Previous winners include Ray Price, Jerry Lee Lewis, Charley Pride, Wanda Jackson, Billy Joe Shaver, James Burton, Johnny Bush, WS Holland, Junior Brown and Red Simpson.
Dale and Celine Lee Watson are the heart and soul of the Ameripolitan community and continue to carry a torch for authentic country music. According to Dale Watson, "These awards are presented in the spirit of camaraderie and friendly competition, knowing that success for one of us helps all of us. On behalf of the Ameripolitan Music Awards organization, we thank everyone who has helped make this event possible."
The complete list of 2024 Ameripolitan Music Award Nominees:

Master Award Honoree

· Ray Benson of Asleep at the Wheel

· Founders of the Sound Honorees:
Original Members of The Texas Tornadoes

· Augie Meyers

· Flaco Jimenez
Honky Tonk Female Nominees

· Cristina Vane

· Emily Nenni

· Hannah Juanita

· Kaitlin Butts
Honky Tonk Male Nominees

· Dylan Earl

· Gabe Lee

· Johnny Falstaff

· Sterling Drake

· Theo Lawrence
Honky Tonk Group Nominees

· Teddy & the Rough Riders

· The Deslondes

· The Golden Roses

· The Shootouts
Western Swing Female Nominees

· Brennen Leigh

· Meg Ferrell

· Melissa Carper

· Stacey Lee Guse
Western Swing Male Nominees

· Cory Grinder

· Kevin Mauzy Martin

· Kyle Eldridge

· Mitch Polzak
Western Swing Group Nominees

· Carolyn Sills Combo

· Lovesick Band

· Sad Daddy

· The Cowpokes
Rockabilly Female Nominees

· Angie Monroy

· Gizzelle Becerra DeAnda

· Mozzy Dee

· Svetlana "Zombierella" Nagaeva
Rockabilly Male Nominees

· Eddie Clendening

· Les Greene

· Oleg "Guitaracula" Fomchenkov (aka Oleg Gitarkin)

· Omar Romero
Rockabilly Group Nominees

· Black Kat Boppers

· Messer Chups

· Televisionaries

· The McCharmlys
Outlaw Female Nominees

· Kat Hasty

· Kelsey Waldon

· Taylor Hunnicutt

· Stefanie Joyce
Outlaw Male Nominees

· Billy Don Burns

· Dallas Burrow

· Jason Boland

· Willy Tea Taylor
Outlaw Group Nominees

· Banditos

· Kyle Nix & the 38's

· Reckless Kelly

· Supersuckers
Musician Of The Year

· Eleanor Whitmore – Fiddle

· Floyd Domino – Piano

· Jason D Williams – Piano

· Kullen Fox – Horn

· Lisa Pankretz – Percussion
Ameripolitan Venue Of The Year

· American Legion Post 82, Nashville TN

· Gruene Hall, New Braunfels, TX

· Skinny Dennis, Brooklyn, NY

· Southgate House revival, Newport KY
Ameripolitan DJ Of The Year

· Ashli Dansby on KMHT RADIO 103.9, MARSHALL, TEXAS

· Del Villareal on WCBN FM ANN ARBOR, MICHIGAN

· The Morning Crew on KCWM, TEXAS

· Tracy Pitcox on KNEL RADIO, BRADY TEXAS
Ameripolitan Festival Of The Year

· HARDLY STRICTLY BLUEGRASS

· SYMCO WEEKENDER, SYMCO

· OUTLAW COUNTRY CRUISE

· WESTERN SWINGOUT
About the Ameripolitan Music Awards

The prestigious awards were created in 2013 by internationally renowned artist, Dale Watson. He saw a great need to acknowledge and celebrate artists who work in music with prominent roots influence. The awards and publicity benefit important music genres, including Honky Tonk, Rockabilly, Western Swing and Outlaw Country Music.
For more information, visit www.ameripolitan.org.
###
Contacts:

Media – Celine Lee Watson (interviews, photos, logos and more) – [email protected] or 917-982-1829.

Broadcast, television and radio – Tony Burton, Buchwald, New York – (212) 634-8384 [email protected]

Bookings – Davis McLarty, Atomic Music Group, Austin – (512) 848-0813
Celine Lee Watson
Ameripolitan
+1 917-982-1829
email us here
Visit us on social media:
Facebook
Originally published at https://www.einpresswire.com/article/659683754/ameripolitan-music-awards-announces-2024-nominees