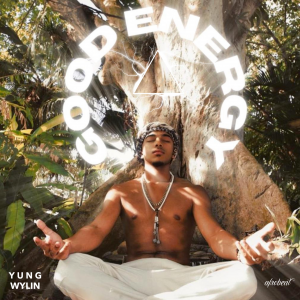 MIAMI , FLORIDA, UNITED STATES, October 13, 2023 /EINPresswire.com/ —
Yung Wylin, a rising star and a Billboard chart-topper, is taking the music industry by storm with his latest single, "Good Energy." This captivating track has resonated deeply with listeners worldwide, and this press release delves into Yung Wylin's incredible journey, celebrates his chart-topping successes, and explores the future of Afrobeat.
Over the past month, "Good Energy" has surpassed all expectations, achieving remarkable milestones:
1. Billboard Triumph: "Good Energy" has transcended beyond the 15th spot on the Billboard charts, showcasing Yung Wylin's remarkable ability to craft music that resonates with a diverse and discerning audience.
2. AfroBeat Ascension: The track secured an impressive 45th position on the AfroBeat charts, cementing Yung Wylin's standing as a force to be reckoned with in the AfroBeat genre, known for its enchanting rhythms and universal appeal.
3. TikTok Sensation: The infectious beats of "Good Energy" transformed it into a TikTok sensation, earning a coveted spot on the viral page and sparking a wave of creative expression among users.
4. Social Media Phenomenon: With over 1 million combined Instagram photos and reels featuring "Good Energy," the song blossomed into a social media phenomenon, further highlighting its widespread popularity.
5. Spotify Triumph: "Good Energy" garnered a staggering two million streams on Spotify, a testament not only to its universal appeal but also to Yung Wylin's exceptional songwriting prowess.
Yung Wylin's music blends infectious melodies with relatable lyrics, resonating deeply with listeners on a personal level. His unique ability to fuse diverse musical influences into a distinct sound has been the cornerstone of his meteoric rise.
Yung Wylin reflects, "I believe that music should be an emotional conduit, a medium that connects people. This is what 'Good Energy' embodies—a celebration of positivity and unity, a message we all crave in challenging times."
Yung Wylin's journey to the zenith of the music industry is nothing short of inspirational. Beyond his musical talents, he's shared the stage with legendary artists such as the Marleys, an experience that ignited his passion for music that transcends boundaries.
As Yung Wylin continues to make waves in the music industry, his vision for the future is unwavering. He aspires to create more music that resonates with a global audience, fostering togetherness and effervescent positivity.
In a world where music possesses the power to heal and unite, Yung Wylin stands as a beacon of hope and creativity. His journey, from humble beginnings to Billboard stardom, attests to his unwavering dedication and boundless talent. Undeniably, Yung Wylin is a rising star, and his music will continue to uplift and inspire audiences worldwide.
Support Yung Wylin's artistic journey by following him on social media @yungwylinfree and streaming his melodious creations on all major music platforms. Stay tuned for the official music video, set to be a spectacular visual complement to his already captivating sound.
Paulina Sanchez
Upscale PR
+1 213-537-9151
email us here
Visit us on social media:
Instagram


Originally published at https://www.einpresswire.com/article/661611420/yung-wylin-s-good-energy-hits-over-2-million-spotify-streams