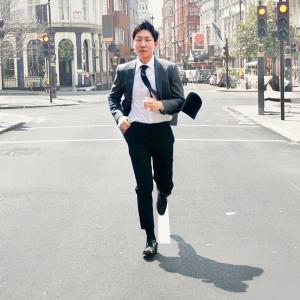 Track Title: The Way Before
Genre: Alternative
Launch Date: Out Now!
ISRC Code: QZTAW2399392
LONDON, UK, October 17, 2023 /EINPresswire.com/ — Dian Sheng Unveils His First Album "Sid," a Musical Journey of Discovery and Life Philosophy
Musician, composer, lyricist, and producer Dian Sheng is thrilled to announce the release of his latest album, "Sid." This musical masterpiece is set to captivate listeners with its enchanting melodies and profound storytelling.
Dian Sheng, known for his musical and literary talent and innovative compositions, has pushed the boundaries of music with "Sid." The album promises a sonic voyage through uncharted territories, inviting audiences to explore new dimensions of sound and emotion.
Key Highlights of "Sid":
"Sid" is an 8-track album that transcends genres, blending classical, rock, pop, jazz, funk, electronic, and world music elements into a unique auditory experience.

Dian Sheng's virtuosity as a composer and performer shines through each composition, offering a rich tapestry of emotions and moods.

The album takes listeners on a profound journey of self-discovery, inviting them to explore their inner landscapes through the power of music.
Quotes:
'Working with Dian on two songs was a fantastic experience! He's always striving for the best production in his songs and collaborating with him on these tracks was so much fun!" said Sefi Carmel, award-winning London-based composer, sound designer, producer and mixer.
'Working with Sid on his album has been a very satisfying experience as a producer and engineer. We didn't put limits on quality and skills. Yet, it wasn't about bringing the craziest solo or arrangement but about making the music so easy to absorb that hopefully anyone could connect to the message we were trying to communicate Love and Empowerment.' Said Moises Zetina, Head engineer and producer from the Westway Records
"Creating 'Sid' has been an incredible journey of self-discovery, and I am excited to share my perspectives and stories with the world. Music is a universal language that can touch the soul, and I hope 'Sid' resonates with listeners on a profound level. Writing music in English has been fascinating; I have converted my understanding from Chinese to English. I also combined some Eastern philosophical perspectives with the West and different attitudes on love, joy and life. " Dian Sheng shared.
Why "Sid" Matters:
"Sid" is a testament to the power of music as a means of storytelling and emotional expression. Dian Sheng has poured his heart and soul into this album, offering a unique experience for music lovers worldwide. Initially, as an international student from Hohhot, Inner Mongolia of China, He spent seven years studying in London. Dian has spent an incredible effort crafting the album; the works for writing melodies and lyrics, assembling orchestras and recordings, and overcoming challenges have not stopped his pursuit of delivering his inner voice to the world.
Key Benefits of "Sid":
A journey of self-discovery and introspection through music.

A fusion of diverse musical elements, appealing to a broad audience.

A work of art that transcends boundaries and genres, offering a unique listening experience.
Availability and How to Get Started:
"Sid" by Dian Sheng is available on all major music streaming platforms, including Spotify, Apple Music, and Amazon Music. Physical copies can soon be purchased through Spotify and his social network account.
About Dian Sheng:
Dian Sheng is a professionally trained musician, composer, lyricist and producer known for his ability to create emotionally resonant music that transcends genres. After graduating from University College London, he started to write his music in 2021. Dian Sheng took from many genres that influenced his journey in music. Sheng had been learning music since childhood in Hohhot, Inner Mongolia, where he started to enhance his piano skills and occasionally performed in public. A study opportunity brought him to Berlin in 2015, and he decided to study music in London in 2016. The global music influences drove his fearless music pursuit. Appearing in September 2023, the musician, lyricist and producer released his first album, Sid, which portrayed a cheerful, romantic and rather philosophical perspective in combination with his manifestation of music composition and creativity. With the release of his new album. Dian Sheng continues to push the boundaries of what is possible in the world of music.
Contact Dian Sheng at [email protected] and please mention Radio Pluggers!
David Wiltsher
Radio Pluggers
+44 7552 531612
email us here
The Way Before from musician, lyricist and producer Dian Sheng
Originally published at https://www.einpresswire.com/article/662123695/the-way-before-from-musician-lyricist-and-producer-dian-sheng