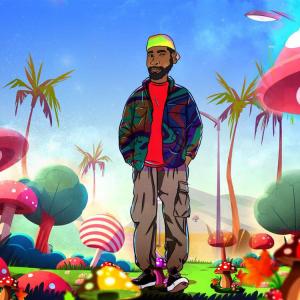 PlayNo also launching clothing company Foogazi Apparel
DALLAS, TEXAS, UNITED STATES, October 13, 2023 /EINPresswire.com/ — Dallas-based entrepreneur and musician Cody Ward, aka PlayNo, has released "Dump That," a new single featuring Shawn Better. In conjunction with the release, PlayNo is announcing the launch of his clothing company, Foogazi Apparel.
From his home studio in Dallas, PlayNo, who also produced "Dump That," has been cooking up hot, chill beats since 2014, what he calls "just raw Texas-born originals." The booty-shaking song is a club banger and includes PlayNo rapping the second verse about the police.
Inspiration by artists from Kanye West and Dr. Dre to Bob Marley and Jimi Hendrix combine to form his distinctive sound, which has an experimental edge. PlayNo also named DJ Screw, with his chop and screw style, as a huge inspiration. A love of collaborating with new artists comes through in PlayNo's custom beats, created to highlight each artist's unique spirit and flow.
Music promotion platform ArtistRack said PlayNo "has embraced the challenges of the creative process, allowing him to develop a unique and innovative sound."
PlayNo, who taught himself how to engineer, mix, master and produce music, will release an album, "Truth Be Told," featuring "Dump That" on January 1, 2024. PlayNo said he titled it "Truth Be Told" because it is the first album he has produced with vocals, unlike his previous albums that have had only beats and instrumentals.
PlayNo described Foogazi Apparel's designs as trippy type hippy unisex clothing, with a '70s retro vibe, inspired by the looks of Hendrix and Marley that appeal to both men and women. PlayNo recently dropped two new camo patterns in the Foogazi Apparel storefront. In addition to clothing for men, women and children, Foogazi Apparel also has a range of backpack designs.
For information about Foogazi Apparel, visit Foogazi.net.
PlayNo can be found on all social media channels. Visit his Linktree at https://linktr.ee/playnotheprod for more information about PlayNo and his music.
#FoogaziApparel #PlayNoBeats #PlayNotheProd #Dumpthat #Dallasmusicproducer #PlayNo #unsignedartist #unsignedproducer
###
Media Relations
PlayNo
email us here
Originally published at https://www.einpresswire.com/article/661686981/musician-playno-releases-new-single-dump-that-featuring-shawn-better