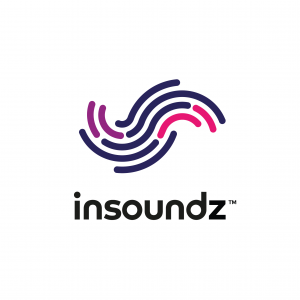 New Pricing Options Offer Flexibility and Value, Allowing Creators and Businesses to Elevate Audio Quality with Cutting-Edge Generative AI Audio Enhancement
Our new pricing for creators and businesses demonstrates our dedication to meeting the diverse needs of our customers while offering exceptional value."
— Emil Winebrand, Co-Founder and CEO of insoundz
FRAMINGHAM, MASSACHUSETTS, UNITED STATES, November 16, 2023 /EINPresswire.com/ — insoundz, the leading pioneer in generative AI audio technology, is thrilled to introduce new and enhanced pricing options to cater to the diverse needs of both creators and businesses. These exciting pricing plans are designed to offer more flexibility and value to insoundz users.
insoundz has taken a significant step to enhance its services by adopting a strategic separation approach for creators and businesses. This decision is driven by the company's commitment to providing flexible and affordable audio enhancement solutions.
Recognizing that creators and businesses have distinct audio enhancement needs, insoundz has chosen to differentiate its services. By doing so, the company can customize its offerings to precisely meet the requirements of these two distinct customer groups. The separation allows insoundz to offer creators cost-effective solutions, ensuring that even newcomers to content creation can access high-quality audio enhancement.
For businesses, insoundz understands the importance of advanced audio enhancement capabilities. The company's business-focused services provide scalability, advanced features, and dedicated support to help companies excel in their respective industries. The separation of services facilitates a more personalized experience for both creators and businesses. Creators can select from a range of affordable plans aligned with their needs, while businesses can choose services tailored to their objectives and budgets.
Emil Winebrand, Co-Founder and CEO of insoundz, "At insoundz, we're committed to providing accessible and high-quality audio enhancement solutions. Our new pricing for creators and businesses demonstrates our dedication to meeting the diverse needs of our customers while offering exceptional value."
To learn more about insoundz and explore the new pricing packages for creators and businesses, please visit https://insoundz.com/pricing/
About insoundz:

insoundz, the groundbreaking generative AI audio enhancement company, empowers humans to reshape the landscape of sound and communication. Our unwavering mission is to ensure effective and inclusive auditory experiences for all, enabling individuals to showcase their talents, freely express themselves, and effortlessly share their expertise and skills anytime, anywhere. As proud recipients of the prestigious Red Dot Design award, we are headquartered in Tel Aviv, with a diverse team spanning the globe.
Sophio Beradze
Triple G Ventures
+1 800-918-8651
email us here
Visit us on social media:
LinkedIn
Meet Revive – Generative AI Audio Enhancement
Originally published at https://www.einpresswire.com/article/668980238/insoundz-unveils-new-pricing-for-revive-empowering-creators-and-businesses-with-tailored-solutions