The growth of demand for thermal barcode printers in the supply chain process is increasing effectively along with growing concerns about product safety and anti-counterfeiting, along with the rising use of thermal printing technology in the most recent on-demand printing applications leads to driving the demand for the market.
NEWARK, DEL, Nov. 13, 2023 (GLOBE NEWSWIRE) — Anticipated to reach a valuation of US$ 434.3 million in 2023, the adoption of thermal printing in Korea is projected to exhibit a Compound Annual Growth Rate (CAGR) of 4.9% over the forecasted period. Projections indicate that the net revenue derived from thermal printer sales is poised to escalate to US$ 694.9 million by 2033, reflecting a promising trajectory for the thermal printing market in Korea.
The thermal printing industry in Korea is experiencing a robust surge, marked by dynamic shifts and trends that are reshaping the landscape of this cutting-edge sector. This comprehensive analysis unveils key insights, trends, and developments driving the demand for thermal printing in Korea.
Key Insights on the Thermal Printing Sector of Korea:
The Korean thermal printing sector has witnessed unprecedented growth, driven by a surge in demand for efficient and eco-friendly printing solutions. The adoption of thermal printing technologies has permeated various industries, including retail, healthcare, logistics, and more. The shift towards paperless initiatives and the need for high-speed, reliable printing solutions have positioned thermal printing as a frontrunner in the modern business landscape.
Request for a sample of this research report: https://www.futuremarketinsights.com/reports/sample/rep-gb-18220
Top Key Trends Influencing Demand for Thermal Printing in Korea:
Sustainability Takes Center Stage: In line with global trends, Korean businesses are increasingly prioritizing sustainability. Thermal printing, with its direct thermal and thermal transfer technologies, eliminates the need for traditional ink or toner, resulting in a more eco-friendly printing solution. Companies are recognizing the environmental benefits and cost-effectiveness of thermal printing, driving a surge in adoption.
Rise of E-commerce: The thriving e-commerce sector in Korea is fueling demand for efficient labeling and barcode printing. Thermal printing, known for its high-quality and durable labels, has become the preferred choice for e-commerce businesses looking to enhance operational efficiency and provide a seamless customer experience.
Advancements in Technology: Continuous innovation in thermal printing technology is playing a pivotal role in shaping the industry. The integration of RFID technology, enhanced connectivity options, and improved print speeds are catering to the evolving needs of businesses. These technological advancements are contributing to the growing adoption of thermal printing solutions across diverse sectors.
"The thermal printing sector in Korea is at the forefront of technological innovation and sustainability. The convergence of these factors is propelling the industry to new heights, with businesses across diverse sectors recognizing the value of thermal printing in enhancing efficiency and reducing environmental impact" Says, Sudip Saha, managing director and MD at Future Market Insights (FMI) analyst.
Category-wise Insights:
Retail: The retail sector in Korea is witnessing a surge in demand for on-demand and high-quality labeling solutions. Thermal printers are enabling retailers to streamline operations, improve inventory management, and enhance the overall customer experience.
Healthcare: In the healthcare industry, the need for accurate and durable labeling is critical. Thermal printing technology ensures the creation of legible and long-lasting labels for medications, patient records, and laboratory samples, contributing to the efficiency and safety of healthcare processes.
Logistics and Transportation: With the emphasis on traceability and efficiency in logistics, thermal printing has become indispensable. The sector is leveraging thermal printers for shipping labels, tracking information, and inventory management, reducing errors and enhancing overall supply chain visibility.
Ready to Learn About Our Approach? Explore Our Methodology:  https://www.futuremarketinsights.com/request-report-methodology/rep-gb-18220
Competitive Landscape:
The thermal printing market in Korea is characterized by intense competition and a diverse array of players. Key market participants include
Zebra Technologies Co., Ltd.
Honeywell (formerly Datamax-O'Neil)
Sato Corporation
TSC Auto ID Technology Co., Ltd.
Printronix Co., Ltd.
Fujifilm Co., Ltd.
BIXOLON Co., Ltd.
Postek Electronics Co., Ltd.
Citizen Systems
Epson Korea
Sam4S Korea
Sewoo Electronics Co., Ltd.
Star Micronics Co., Ltd.
Each striving to innovate and capture a significant share of the expanding market. Product diversification, strategic partnerships, and a focus on sustainability are emerging as key strategies for companies looking to stay ahead in this competitive landscape.
Recent Developments:
The industry has witnessed several notable developments, including [Brief Overview of Recent Developments]. These milestones underscore the dynamism of the thermal printing sector in Korea and its ability to adapt to changing market demands.
Purchase Now to Access Segment-specific Information and uncover Key Trends, Drivers, and Challenges: https://www.futuremarketinsights.com/checkout/18220
Key Segmentations:
By Printer Type:
Barcode Printer
POS Printer
Kiosk & Ticket Printer
RFID Printer
Card Printer
By Printing Technology:
Direct Thermal
Thermal Transfer
Dye Diffusion Thermal Transfer
By End Use Industry:
Retail & Wholesale
Transportation & Logistics
Healthcare
Travel & Hospitality
Media & Entertainment
Manufacturing
Government
Other End-Use Industries
By Key City/Province:
South Gyeongsang
North Jeolla
South Jeolla
Jeju
Rest of Korea
Author:
Sudip Saha is the managing director and co-founder at Future Market Insights, an award-winning market research and consulting firm. Sudip is committed to shaping the market research industry with credible solutions and constantly makes a buzz in the media with his thought leadership. His vast experience in market research and project management a consumer electronics will likely remain the leading end-use sector cross verticals in APAC, EMEA, and the Americas reflecting his growth-oriented approach to clients.
He is a strong believer and proponent of innovation-based solutions, emphasizing customized solutions to meet one client's requirements at a time. His foresightedness and visionary approach recently got him recognized as the 'Global Icon in Business Consulting' at the ET Inspiring Leaders Awards 2022.
Explore wide-ranging Coverage of FMI's Technology Market Insights Landscape
The global thermal printing market is estimated to be valued at US$ 13.3 billion in 2023. The market is projected to reach US$ 28.4 billion by 2033, exhibiting a CAGR of 7.8% from 2023 to 2033.
Demand for thermal printing in Western Europe is projected to rise at a CAGR of 6.5% through 2033. Sales are projected to surpass US$ 5,027.7 million by 2033, up from US$ 2,682.6 million in 2023.
The demand for thermal printing in Japan was US$ 661.8 million in 2022 and is expected to reach US$ 700 million in 2023. Sales are anticipated to reach a value of US$ 1,210.7 million by 2033.
The Micro Printing Market revenue totaled US$ 595.8 Million in 2021 and is estimated to reach US$ 1,459.2 Million by 2032, growing at a CAGR of 8.6% for 2032.
The global 3D printing market is likely to reach a market valuation of US$ 27.7 billion by the year 2023, accelerating with an impressive CAGR of 21% from 2023 to 2033. 
About Future Market Insights (FMI)
Future Market Insights, Inc. (ESOMAR certified, recipient of the Stevie Award, and a member of the Greater New York Chamber of Commerce) offers profound insights into the driving factors that are boosting demand in the market. FMI stands as the leading global provider of market intelligence, advisory services, consulting, and events for the Packaging, Food and Beverage, Consumer, Technology, Healthcare, Industrial, and Chemicals markets. With a vast team of over 5000 analysts worldwide, FMI provides global, regional, and local expertise on diverse domains and industry trends across more than 110 countries.
Contact Us:        
Future Market Insights Inc.
Christiana Corporate, 200 Continental Drive,
Suite 401, Newark, Delaware – 19713, USA
T: +1-845-579-5705
For Sales Enquiries: [email protected]
Website: https://www.futuremarketinsights.com
LinkedIn| Twitter| Blogs | YouTube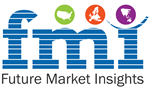 Originally published at https://www.einpresswire.com/article/668321967/thermal-printing-industry-analysis-in-korea-expected-to-develop-at-a-4-9-cagr-likely-to-reach-up-to-us-694-9-million-by-2033-future-market