The North American paper bag Industry is experiencing robust growth driven by an increasing focus on sustainability and eco-friendly packaging solutions. The industry is witnessing remarkable advancements as it navigates the transition towards greener alternatives. In this comprehensive industry analysis, we delve into the key factors driving the growth of the paper bag industry in North America, its key segments, and prominent players.
NEWARK, Del, Oct. 18, 2023 (GLOBE NEWSWIRE) — In 2023, the total sales of paper bags in North America are estimated to reach a value of US$ 3,203.8 million. Over the course of the forecast period, spanning from 2023 to 2033, revenues are expected to steadily grow, reaching US$ 4,295.1 million by the end of 2033, reflecting a compound annual growth rate (CAGR) of 3.0%..
North America's paper bag industry has seen significant growth over the past few years, underpinned by the rising global awareness of environmental sustainability. As consumers and businesses seek eco-friendly packaging solutions, paper bags have emerged as a popular choice, gradually replacing single-use plastics.
Request for a sample of this research report: https://www.futuremarketinsights.com/reports/sample/rep-gb-18001
Key Factors Driving Growth:
Sustainability Focus: The adoption of paper bags is at the forefront of the industry's growth. Governments, businesses, and consumers alike are recognizing the environmental benefits of paper bags over plastic alternatives. This shift is expected to remain a central driver of market expansion.
Regulatory Support: Stringent regulations and bans on single-use plastics across various North American states are accelerating the transition to paper bags. These regulations are promoting sustainable alternatives and reducing the environmental impact.
Consumer Preference: A growing awareness among consumers about the harmful effects of plastic pollution is influencing their shopping choices. They are opting for retailers and brands that offer paper bags, which are seen as more environmentally responsible.
Retail and Food Industry Adoption: Retailers, grocery stores, and the food industry are rapidly switching to paper bags. Not only do they align with the sustainability narrative, but they also offer branding opportunities through custom designs.
Innovations in Design: The paper bag industry is continuously evolving with innovations in design and materials. Sturdy, reusable, and stylish paper bags are making their way into the market, attracting both businesses and consumers.
Key Segments of the Paper bag industry:
Grocery Bags: The grocery segment dominates the North American paper bag industry. With the shift towards reusable shopping bags, grocery stores are increasingly offering sturdy, eco-friendly paper bags to their customers.
Retail Bags: Retailers, including fashion and specialty stores, utilize paper bags to enhance their brand image while contributing to the sustainability movement. These bags often come in various sizes and designs to suit the store's branding.
Fast Food and Takeout Bags: The food industry is rapidly embracing paper bags for takeout and delivery services. These bags are not only practical but also align with the industry's efforts to reduce single-use plastic.
Mr. Ismail Sutaria, Principal Consultant at Future Market Insights, commented on the market's growth: "The North American paper bag industry is experiencing a remarkable surge due to heightened environmental awareness and government regulations aimed at reducing plastic waste. Businesses that pivot towards sustainable packaging solutions, such as paper bags, stand to benefit from a positive public perception and reduced environmental impact. This trend is poised to reshape the packaging industry in the coming years."
Ready to Learn About Our Approach? Explore Our Methodology: https://www.futuremarketinsights.com/request-report-methodology/rep-gb-18001
Key Players
Several key players in the North American paper bag industry are actively contributing to the industry's growth and innovation. Notable companies include:
International Paper Company: A leader in sustainable packaging solutions, International Paper offers a wide range of paper bags catering to various industries.
WestRock: With a strong focus on sustainability, WestRock provides innovative paper-based packaging solutions, including bags for retail and food applications.
Novolex: Novolex is dedicated to producing eco-friendly packaging, including paper bags, and is committed to reducing environmental impact.
Mondi Group: Known for its sustainable packaging solutions, Mondi Group offers a diverse portfolio of paper bags for different market segments.
Smurfit Kappa,
International Paper Company,
JohnPac Inc, ProAmpac LLC,
Stora Enso Oyj,
Oji Holdings Inc, Conitex Sonoco,
Ronopac Inc,
Atlas Paper Bag Co Ltd,
Huhtamki OYJ,
Global-Pac Inc,
United Bag, Inc,
Material Motion Inc.
The North American paper bag industry's trajectory is expected to continue its upward trend, benefiting both the environment and businesses that choose eco-friendly alternatives.
Key Segmentations-
By Product Type:
Sewn Open Mouth
Pinched Bottom Open Mouth
Pasted Valve
Pasted Open Mouth
Flat Bottom
By Material Type:
Brown Kraft
White Kraft
Recycled Fiber
By Thickness:
Up to 50 Microns
51 to 100 Microns
101 to 150 Microns
Above 150 Microns
By Distribution Channel:
Direct Sale
Distributors
Bricks and Mortar
E-Retailers
By End Use:
Food Service

Restaurants
Hotels, Resorts and Institutions
Online Food Delivery
Food Courts

Retail
E-Commerce
Other Industries

Building & Construction
Chemical
Agriculture & Allied Industries
By Region:
For further insights and in-depth analysis, please refer to our comprehensive industry report on the North American paper bag Industry: https://www.futuremarketinsights.com/reports/industry-analysis-of-paper-bag-in-north-america
Author
Ismail Sutaria (Lead Consultant, Packaging and Materials) has over 8 years of experience in market research and consulting in the packaging & materials industry. Ismail's strength lies in identifying key challenges faced by the client and offering logical and actionable insights to equip the clients with strategic decision-making power. 
Ismail has been an instrumental part of several transformational consulting assignments. His key skills include competitive benchmarking, opportunity assessment, macroeconomic analysis, and business transformation advisory. Ismail is an MBA holder in Marketing and has a Bachelor's Degree in Mathematics. 
 Ismail is a regular at industry conferences and expos and has been widely covered in electronic and print media. He is a Speaker at our upcoming Talk show – Rise of the Intelligent Packaging. Ismail has been quoted in leading publications, including the European Pharmaceutical Review and the European Adhesive Tape Association.
Explore Trending Reports of Packaging-
Paperboard Jars Market Size: The global market is anticipated to witness a CAGR of nearly 4.6% during the forecast period from 2022 to 2032.
Paper Bags Market Share: The global market is expected to reach a valuation of US$ 5.4 billion in 2023. It is anticipated to be valued at US$ 8.2 billion by 2033.
Paper Packaging Market Growth: The market is estimated to attain US$ 3, 83,867.8 million by the end of 2023 And witness a decent CAGR of 4.1% between 2023 and 2033, to reach US$ 5,73,705.45 million by the year 2033.
Paper Pallet Market Demand: The overall scope for market, which is projected to grow at a CAGR of 5.6% between 2023 and 2033, totaling around US$ 1.2 billion by 2033.
Paper Bag Box Market Analysis: The research report presents a comprehensive assessment of the market and contains thoughtful insights, facts, historical data, and statistically supported and industry-validated market data.
About Future Market Insights (FMI)
Future Market Insights, Inc. (ESOMAR certified, recipient of the Stevie Award, and a member of the Greater New York Chamber of Commerce) offers profound insights into the driving factors that are boosting demand in the market. FMI stands as the leading global provider of market intelligence, advisory services, consulting, and events for the Packaging, Food and Beverage, Consumer, Technology, Healthcare, Industrial, and Chemicals markets. With a vast team of over 5000 analysts worldwide, FMI provides global, regional, and local expertise on diverse domains and industry trends across more than 110 countries.
Contact Us:        
Future Market Insights Inc.
Christiana Corporate, 200 Continental Drive,
Suite 401, Newark, Delaware – 19713, USA
T: +1-845-579-5705
For Sales Enquiries: [email protected]
Website: https://www.futuremarketinsights.com
LinkedIn| Twitter| Blogs | YouTube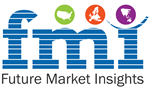 Originally published at https://www.einpresswire.com/article/662648974/north-america-s-paper-bag-industry-thrives-amidst-sustainability-wave-says-future-market-insights-inc