The North America Iron Casting Market is set for significant expansion, driven by rising demand from commuters and businesses. The railway sector's role in delivering efficient and sustainable transportation solutions is a key growth factor.
NEWARK, Del, Nov. 08, 2023 (GLOBE NEWSWIRE) — According to a Future Market Insights (FMI) report, the North America iron casting market rose at a CAGR of 6.4% during 2018 to 2022. It is further anticipated to surge at a moderate CAGR of 5.6% over the forecast period 2023 to 2033.
The North America iron casting industry is projected to reach a value of US$ 17 Billion in 2023. By 2033, sales of North America iron casting are estimated to reach US$ 29.4 Billion.
The North America iron casting market is an important and dynamic market in the vast industrial and manufacturing landscape of the continent. Casting iron is the process of melting iron and pouring it into a mold to create a variety of shapes and forms.
Curious about the North America Iron Casting Market? Request a sample report to dive into the insights: https://www.futuremarketinsights.com/reports/sample/rep-gb-17874
Molding of cast iron ranges from complex parts to large parts of industrial machinery. This industry plays a significant role in supporting several sectors including automotive, construction, agriculture, energy, and more.
Cast iron is used in applications, such as transmission housings, engine blocks, pipe fittings, pump parts, valves, kitchen appliances, and decorations. This versatility highlights the importance of cast iron across diverse sectors.
The sector has benefited greatly from recent technological advancements. These include improved casting techniques, computer-aided design (CAD) software, automated processes, and simulations that optimize design parameters.
As in several manufacturing sectors, there is a growing emphasis on sustainable and environmentally friendly practices. Efforts are made to decrease energy consumption, minimize waste and develop environmentally friendly materials.
Cast iron is an essential part of a larger supply chain, especially in sector like automobile manufacturing. Close cooperation between the foundry and the original equipment manufacturer (OEM) is essential for the production of high-quality foundry parts.
The sector relies on skilled workers, including metalworkers, mold designers, and casting technicians. Securing a skilled workforce in a company is a key to maintain product quality and process efficiency.
This regional market is influenced by economic cycles and global trade dynamics. Factors such as tariffs, trade agreements, and currency fluctuations can affect the competitiveness of domestic products.  
Key Takeaways from the North America Iron Casting Report:
North America is expected to reach a valuation of US$ 29.4 Billion by 2033.
The United States is projected to reach a valuation of US$ 5.4 Billion by 2033.
By application, the automotive segment is projected to surge at a CAGR of 5.4% through 2033.
In the product segment, the gray cast iron segment is expected to dominate the market with a CAGR of 5.5% by 2033.
"Strict government regulations and increasing customer preference for fuel-efficient vehicles will progressively surge product demand. Automakers are turning to light vehicles, which will continue to drive demand for iron castings in North America." – opines Nikhil Kaitwade, Associate Vice President at Future Market Insights (FMI).
Ready to seize opportunities in the North America Iron Casting Market? Buy your report now and gain a competitive edge: https://www.futuremarketinsights.com/checkout/17874
Who is Winning?
Cadillac Casting Inc.
CALMET
Decatur Foundry
Fusium
Grupo Industrial Saltillo (GIS)
Alloy Castings Industries Ltd.
GREDE
Lemfco, Inc.
Metal Technologies, Inc.
Neenah Foundry
OSCO Industries, Inc.
US Castings
WAUPACA FOUNDRY, INC.
American Castings
The C.A. Lawton Company
Faircast Inc.
East Jordan
Golden's Foundry and Machine
R.H. Sheppard Co. Inc.
These are the top companies operating in the North American Iron Casting Market.
Competitive Landscape:
Key players in the market are capitalizing heavily in research and development to expand their product lines, which will contribute to the growth of the market. These well-known brands influence strong distribution networks, brand awareness, and economies of scale to reach large customer bases. 
Market players are likewise undertaking several strategic growth activities to expand their footprint, with significant growths in the market including new product launches, contract agreements, mergers, and acquisitions. acquisitions, larger investments, and partnerships with other institutions.
For instance,
In February 2022, division Metal7 Inc. of Quebec's M7 Group acquired Cast Corporation Foundry of Minnesota. This acquisition will help Metal7 Inc. create high-value-added products and amenities for the mining industry while increasing efficiency while dipping environmental impact.
In February 2022, Groupe M7 acquired Cast Corporation Foundry, based in Minnesota. The acquisition will help Groupe M7 inflate its product portfolio.  
Get More Valuable Insights
Future Market Insights (FMI), in its new offering, provides an unbiased analysis of the global North America iron casting industry presenting historical demand data (2018 to 2022) and forecast statistics for the period from 2023 to 2033.
The study incorporates compelling insights on the North America iron casting market by product (gray cast iron, ductile cast iron, malleable cast iron) and application (automotive, machinery & tools, pipes & fittings, railways, power generation, others) across regions.
Interested in our North America Iron Casting Industry methodology? Request it here for a detailed understanding of our research process: https://www.futuremarketinsights.com/request-report-methodology/rep-gb-17874
North America Iron Casting Industry Segmentation Analysis:
By Product:
Gray Cast Iron
Ductile Cast Iron
Malleable Cast Iron
By Application:
Automotive
Machinery & Tools
Pipes & Fittings
Railways
Power Generation
Others
About the Industrial Automation Division at Future Market Insights (FMI)
Expert analysis, actionable insights, and strategic recommendations – the Industrial Automation team at Future Market Insights (FMI) helps clients from all over the globe with their unique business intelligence needs.
With a repertoire of over 1,000 reports and 1 Million+ data points, the team has analyzed industrial automation domain reports lucidly in 50+ countries for over a decade. The team provides end-to-end research and consulting services; reach out to explore how we can help.
Author:
Nikhil Kaitwade (Associate Vice President at Future Market Insights, Inc.) has over a decade of experience in market research and business consulting. He has successfully delivered 1500+ client assignments, predominantly in Automotive, Chemicals, Industrial Equipment, Oil & Gas, and Service industries.
His core competency circles around developing research methodology, creating a unique analysis framework, statistical data models for pricing analysis, competition mapping, and market feasibility analysis. His expertise also extends wide and beyond analysis, advising clients on identifying growth potential in established and niche market segments, investment/divestment decisions, and market entry decision-making.
Nikhil holds an MBA degree in Marketing and IT and a Graduate in Mechanical Engineering. Nikhil has authored several publications and quoted in journals like EMS Now, EPR Magazine, and EE Times.
Explore Future Market Insights, Inc. Extensive Coverage in Industrial Automation Domain:
The combi boiler market size is expected to rise to US$ 29,759.2 Million by 2033, growing at a CAGR of 4.4%.
The global thermal management technologies market to surge at a remarkable CAGR of 8.3% through 2033 to reach US$ 31.4 Billion.
The global automatic checkweigher market to grow at a projected CAGR of 3.0% from 2023 to 2033, is expected to reach US$ 355.0 Million.
The hydraulic gear pumps market is expected to reach US$ 3 Billion in 2033, growing at a CAGR of 4.4%.
The global magnetic separator market valuation is set to reach US$ 2.2 Billion in 2033, with 5% CAGR during forecast period.
About Future Market Insights (FMI)
Future Market Insights, Inc. (ESOMAR certified, recipient of the Stevie Award, and a member of the Greater New York Chamber of Commerce) offers profound insights into the driving factors that are boosting demand in the market. FMI stands as the leading global provider of market intelligence, advisory services, consulting, and events for the Packaging, Food and Beverage, Consumer Technology, Healthcare, Industrial, and Chemicals markets. With a vast team of over 5000 analysts worldwide, FMI provides global, regional, and local expertise on diverse domains and industry trends across more than 110 countries.
Contact Us:       
Future Market Insights Inc.
Christiana Corporate, 200 Continental Drive,
Suite 401, Newark, Delaware – 19713, USA
T: +1-845-579-5705
For Sales Enquiries: [email protected]
Website: https://www.futuremarketinsights.com
LinkedIn| Twitter| Blogs | YouTube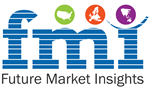 Originally published at https://www.einpresswire.com/article/667138952/north-america-iron-casting-market-sales-to-cross-us-29-4-billion-as-applications-in-the-automotive-sector-surges-future-market-insights-inc