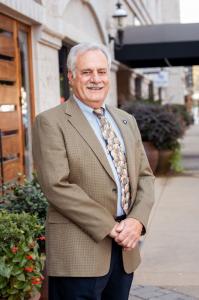 SACRAMENTO, CA, USA, October 5, 2023 /EINPresswire.com/ — Mike Miklaus, a prominent figure in the mortgage industry, has secured a publishing deal with CelebrityPress® and is set to co-author the eagerly anticipated book, "Success Redefined," alongside renowned author Jack Canfield. The book is scheduled for release in 2024 and promises transformative insights into redefining success and achieving financial goals.
With a career spanning over two decades, Mike Miklaus has earned widespread recognition as the National Association of Mortgage Brokers Mortgage Broker of the Year 2022 and 2023. As the President and Broker for Integrity Mortgage, he provides professional mortgage services and guidance to homebuyers and property owners across California. Over the years, Mike has assisted thousands of borrowers, earning accolades and respect from peers and clients alike.
His leadership in the mortgage industry has been affirmed through numerous awards and honors, including being named Best of the Best by UWM, the country's largest lender. Mike has completed certifications through prestigious programs like the Mortgage Mastermind Elite Coaching Program and the High Trust Sales Academy. He has received the esteemed Five Star Award in Sacramento Magazine on four separate occasions, a testament to his consistently high client ratings and the exceptional lending experience delivered by his team at Integrity Mortgage.
As a seasoned expert in the field, Mike offers much more than mortgage services; he provides valuable financial advice and insights to help borrowers make informed decisions for their families. He collaborates closely with successful realtors to expedite loan approvals and ensure timely escrow closings. Even after clients take possession of their homes, Mike's team continues to offer valuable information, empowering homeowners to effectively manage their debts and maximize the wealth gained through homeownership.
Mike's expertise extends beyond the mortgage industry. He is frequently sought after by local media outlets as a trusted expert on mortgage interest rates and housing trends in Northern California. He has made appearances on local NBC, CBS, ABC, and Fox affiliate stations, and he has been featured in numerous interviews for local news and real estate radio shows. Mike has also shared his insights through published articles in Comstock Magazine and Executive Place Magazine. Moreover, he is a sought-after speaker for realtor groups, title companies, and service clubs.
Outside of his thriving professional life, Mike Miklaus enjoys umpiring baseball games, a passion that has spanned over thirty years, starting with umpiring youth baseball. He is an enthusiastic swimmer, avid snow skier, and relishes leisurely walks with his wife, Cynthia. Together, they embark on short trips, indulge in day hikes, partake in wine tasting adventures, explore botanical gardens, and host gatherings at their home. Their greatest joy is spending time with their children and grandchildren.
Mike Miklaus maintains an approachable demeanor and welcomes inquiries and connections via his linktr.ee/mmiklaus profile.
CelebrityPress®
CelebrityPress®
email us here
Originally published at https://www.einpresswire.com/article/659953596/mike-miklaus-signs-publishing-deal-with-celebritypress-to-co-author-success-redefined-with-jack-canfield