Adoption of converted paper products in the food and beverages Sector to drive market steady growth at a CAGR of 1.7% over the forecast period 2023 to 2033. Changing consumer lifestyles and preferences drive increased demand for processed paper products in the United States.
NEWARK, Del, Oct. 18, 2023 (GLOBE NEWSWIRE) — The global converted paper products market will reach US$ 529.6 billion by 2023. It is estimated to surpass US$ 645.8 billion in 2033. The market is projected to grow steadily at a CAGR of 2.0% from 2023 to 2033.
The historical period between 2018 and 2022, the market witnessed a decent CAGR of 3.1%. It reached US$ 514.2 billion in 2022.
The converted paper products market refers to industries engaged in manufacturing, converting, and distributing paper-based products that have undergone conversion processes to serve specific purposes.
Converted paper products include a range of items such as packaging materials, printing paper, stationery, and tissue products. These products are used in packaging, retail, e-commerce, food and beverage, healthcare, and office sectors.
Unlock Growth Potential in Your Industry – Get Your Sample Report Now: https://www.futuremarketinsights.com/reports/sample/rep-gb-17573
The market for converted paper products is driven by growing demand for sustainable and environmentally friendly packaging solutions, increasing consumer awareness of environmental issues, and e-commerce.
The market has seen significant technological advances, production processes, and product development due to the shift to greener alternatives and the need for convenient packaging formats.
Leading players in the converted paper products market include manufacturers, converters, distributors, and retailers serving several customer requirements. Companies can manufacture a wide range of converted paper products using various materials such as paperboard, kraft, recycled, and specialty papers. These cater to the needs of specific applications and customers.
Markets are influenced by changing consumer preferences, government regulations promoting sustainable practices, technological advances, and economic conditions.
The trend towards individualizing and personalizing packaging, increasing demand for functional and innovative paper-based products, and emerging market growth are also driving market development.
Sustainability is a key aspect of the converted paper products market. Manufacturers adopt environmentally friendly practices, use recycled materials, reduce waste, and implement efficient production processes.
Furthermore, advances in digital printing technology have made it easier to create vibrant, customized designs on paper-based products, providing businesses with excellent branding opportunities.
The market for converted paper products is evolving in response to changing consumer needs, market trends, and sustainability concerns. This industry plays a key role in providing essential paper-based products for several applications, contributing to the growth and development of various sectors worldwide. 
Request for our Comprehensive Research Methodology to Understand the Market: https://www.futuremarketinsights.com/request-report-methodology/rep-gb-17573
Key Takeaways from the Converted Paper Products Market Report:
The United States will be valued at US$ 118.6 billion by 2033.
China's converted paper products market is expected to surge at a CAGR of 1.9%, reaching a valuation of US$ 139.8 billion by 2033.
The United Kingdom will likely witness a CAGR of around 1.8% from 2023 to 2033.
Based on product type, the paperboard segment will likely exhibit a CAGR of 1.8% in the assessment period.
In terms of the end-use industry, the food and beverages category is projected to showcase a CAGR of 1.7% from 2023 to 2033.
"The growing significance of converted paper products in the global market. This comprehensive analysis reveals that converted paper products, such as packaging materials and stationery, continue to experience substantial demand, driven by the increasing e-commerce industry and sustainability trends. The findings emphasize the need for industry stakeholders to adapt to evolving consumer preferences and environmental concerns, shaping the future of converted paper product manufacturing." Opines Sneha Verghese, Senior Consumer Goods and Products Consultant at Future Market Insights (FMI).
Competitive Landscape
Key manufacturers are forming strategic partnerships & collaborations with local companies and research institutions to share knowledge, expertise, and resources. This would allow them to develop innovative technologies faster and expand their product offerings.
For instance,
In October 2018, Georgia Pacific Pro announced the launch of Dixie Ultra Insular Paper Hot Cup with an air pocket that isolates hot beverages from hands in cup holders.
In February 2018, Canfor Corporation declared an investment of approximately US$ 120 million in Georgia and the founding of a new sawmill with a capacity of US$ 275 million in board feet.  
Scope of the Report:
Attribute
Details
Estimated Market Size (2023)
US$ 529.6 billion
Projected Market Valuation (2033)
US$ 645.8 billion
Value-based CAGR (2023 to 2033)
2.0%
 
Forecast Period
2023 to 2033
Historical Data Available for
2018 to 2022
Market Analysis
Value (US$ billion)
Key Regions Covered
Latin America, North America, Europe, South Asia, East Asia, Oceania, and the Middle East & Africa
Key Market Segments Covered
Product Type and End-Use Industry
Key Companies Profiled

International Paper Company,
WestRock Company,
Georgia-Pacific LLC,
DS Smith Plc,
Kimberly-Clark Corporation

Pricing
Market Forecast, Company Share Analysis, Competition Intelligence, Market Dynamics and Challenges, and Strategic Growth Initiatives
Purchase the Report for Key Insights: https://www.futuremarketinsights.com/checkout/17573
Converted Paper Products Market Outlook by Category
Product Type:
Paperboard
Paper Bags and Sacks
Tissue Paper
Paper Cups and Containers
Folding Cartons
Envelopes
Other
End-Use Industry:
Food and Beverage
Retail and Consumer Goods
Healthcare and Personal Care
E-commerce and Logistics
Printing and Publishing
Industrial Packaging
Others
About the Consumer Products Division at Future Market Insights (FMI)
Future Market Insights (FMI) highly experienced consumer products team aids companies from all over the world with their specific business intelligence needs through professional research, actionable insights, and strategic recommendations. With a library of over a thousand research and 1 million+ data points, the team has spent over a decade analyzing the consumer products business across 50+ countries. From start to end, the company provides unrivaled research and consulting services. Please get in touch with us to see how we can help.
Explore FMI's Extensive Ongoing Coverage in the Consumer Product Domain:
Author:
Sneha Varghese (Senior Consultant, Consumer Products & Goods) has 6+ years of experience in the market research and consulting industry. She has worked on 200+ research assignments pertaining to Consumer Retail Goods. 
Her work is primarily focused on facilitating strategic decisions, planning and managing cross-functional business operations, technology projects, and driving successful implementations. She has helped create insightful, relevant analysis of Food & Beverage market reports and studies that include consumer market, retail, and manufacturer research perspective. She has also been involved in several bulletins in food magazines and journals. 
About Future Market Insights (FMI)
Future Market Insights, Inc. (ESOMAR certified, recipient of the Stevie Award, and a member of the Greater New York Chamber of Commerce) offers profound insights into the driving factors that are boosting demand in the market. FMI stands as the leading global provider of market intelligence, advisory services, consulting, and events for the Packaging, Food and Beverage, Consumer Technology, Healthcare, Industrial, and Chemicals markets. With a vast team of over 5000 analysts worldwide, FMI provides global, regional, and local expertise on diverse domains and industry trends across more than 110 countries.
Contact Us:      
Future Market Insights Inc.
Christiana Corporate, 200 Continental Drive,
Suite 401, Newark, Delaware – 19713, USA
T: +1-845-579-5705
For Sales Enquiries: [email protected]
Website: https://www.futuremarketinsights.com
LinkedIn| Twitter| Blogs | YouTube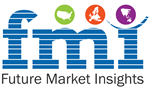 Originally published at https://www.einpresswire.com/article/662656696/converted-paper-products-market-is-estimated-to-surpass-us-645-8-billion-by-2033-future-market-insights-inc